Leith & North: Please email any news items to: news@leithandnorth.org.uk
Leith's got talent: live singing and dancing on Leith Links

Dancers of various ages showed off their talents and skill as Leithers were treated to displays as diverse as belly dancing and hip hop, cheerleading and samba, while their ears were caressed by the live playing of stirring pipes, rap and R 'n' B and Brazilian samba style drumming.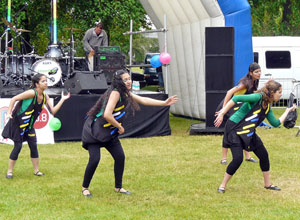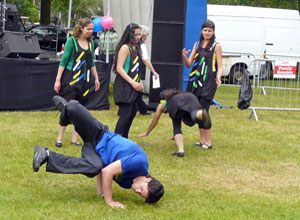 Left <<<: Dancers from Leith Baptist Church's Brasilian project.Right >>>: Breakdancing from the Brasilian dancers.
Below <<<:Young people from the Duncan Place Resource Centre's Open All Hours group.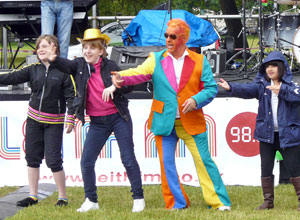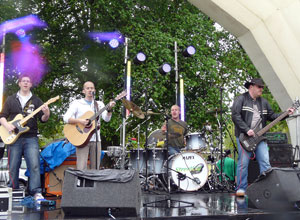 Left <<<: Leith FM's Jimmy Rainbow leading a dance to Rolf Harris' historically dubious "Ladies of the Harem of the Court of King Caractacus. Right >>>: R & B 'n' rock band, Streetcar.


Leith churches web site >>>
Streetcar's web site >>>
Leith FM's web site >>>

Below >>>: Scottish Country dancers from Leith primary schools.