... Something for Everyone of You*: Edinburgh Mela 2010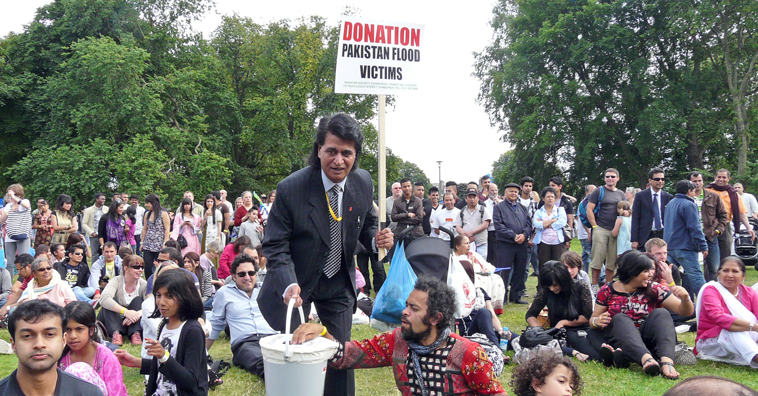 Pictures of Dance Ihayami and the Jaipur Kawa Brass Band at Edinburgh Mela 2010 on Leith & North >>>
Shami Khan, member of the Mela Board collecting for vicitms of the 2010 Pakistan Flood.
Donate through OXFAM >>>
Donate through Islamic Relief >>>
Donate through Islamic Aid >>>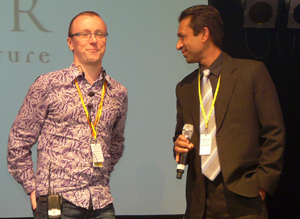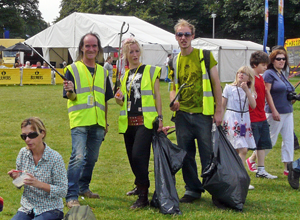 Left <<<: Liam Sinclair (left), outgoing Mela Festival director at the fashion show.
Right >>>: Three of the 200 strong volunteer team.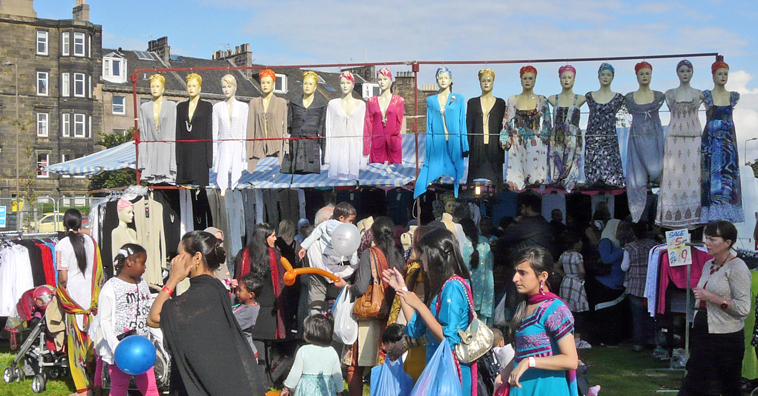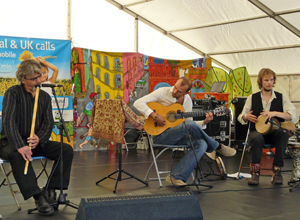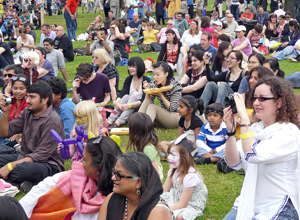 Left <<<: llhan Barutcu (left) with the Ask-I-Trio performing on the Garden Stage on Saturday.
Right >>>: Members of the Garden Stage crowd.
Ihan Barutcu's web site >>>

Pif Paf pictured below performing their latest show, "Trunk" describe it as Heath Robinson meets Maurice Sendak. A young girl dozes off, four strange Lions take her on an unforgettable journey that features Kamikaze chickens, pink lions and an impressive giant elephant.

Pif Paf web site >>>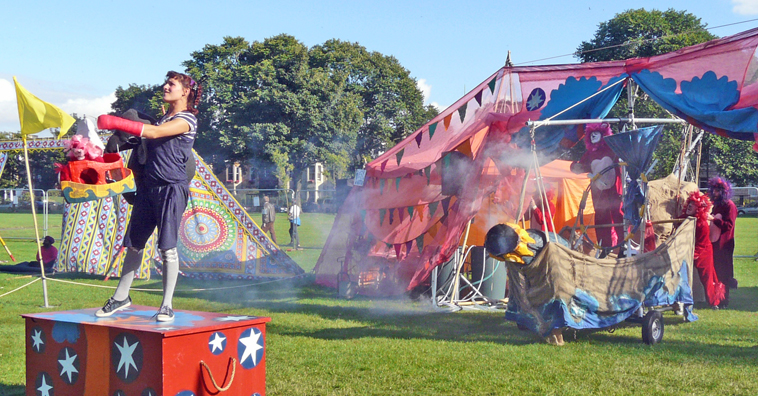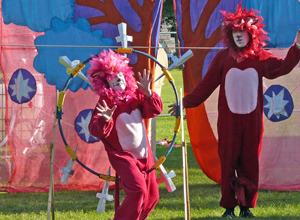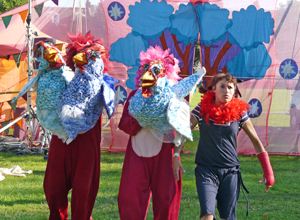 Left <<<: Derring Do.
Right & Below >>>: Ain't nobody here but us chickens.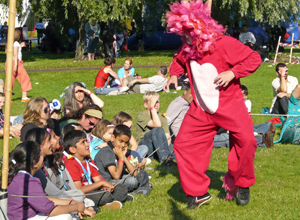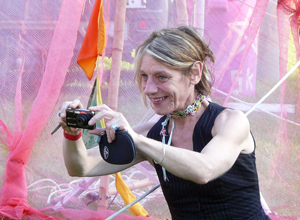 Left <<<: Big scary lion.
Right >>>: An enthusiastic audience member captures the moment.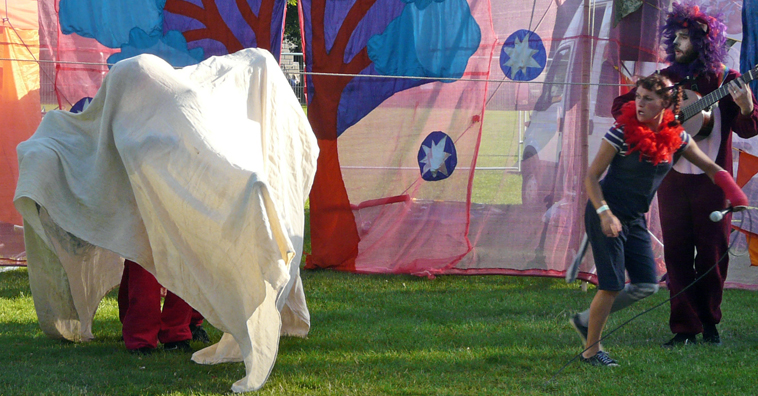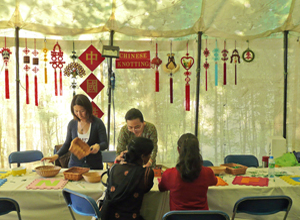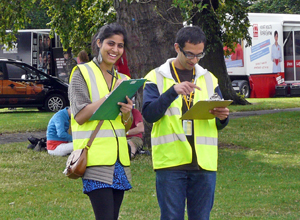 Left <<<: Chinese knot weaving in the Family Area.
Right >>>: Two of the Mela's 200 strong volunteer staff team.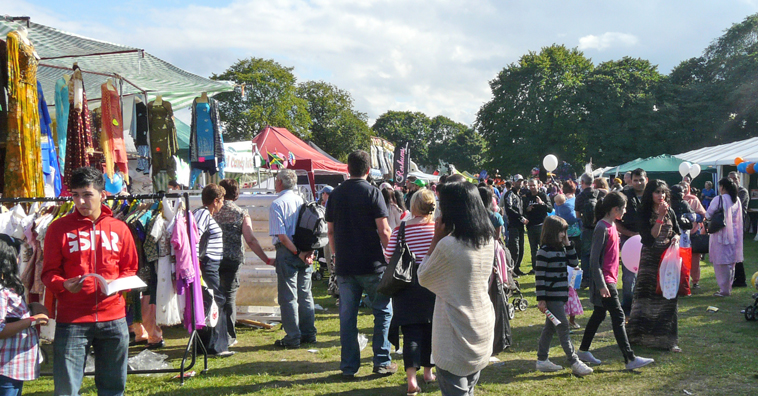 * with apologies to the DJ from GTown Desi for pinching his chant.
Pictures of Dance Ihayami and the Jaipur Kawa Brass Band at Edinburgh Mela 2010 on Leith & North >>>
Edinburgh Mela web site >>>