Something Old, Something New... Edinburgh Mela 2010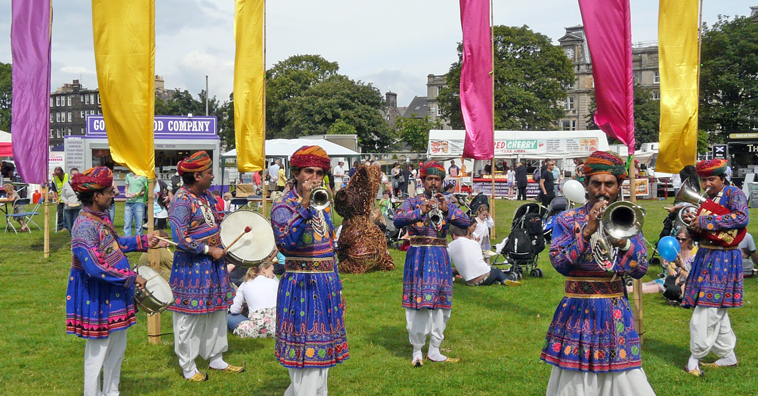 Pictures of Pif Pat's show Trunk and more at Edinburgh Mela 2010 on Leith & North >>>

An Indian brass band, European and Indian circus performers, UK rappers, Edinburgh dancers and stars from the Indian subcontinent were welcomed by over 200 volunteers to make the 16th Edinburgh Mela another triumph. And the East Coast weather graced Leith with two sunny and temperate days.

Edinburgh Mela web site >>>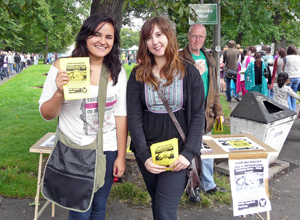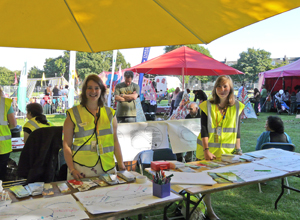 Left <<<: Protesters advertising the rally in Bradford against the self styled English Defence League.
Right >>>: Mela volunteers welcome visitors to the Family Area.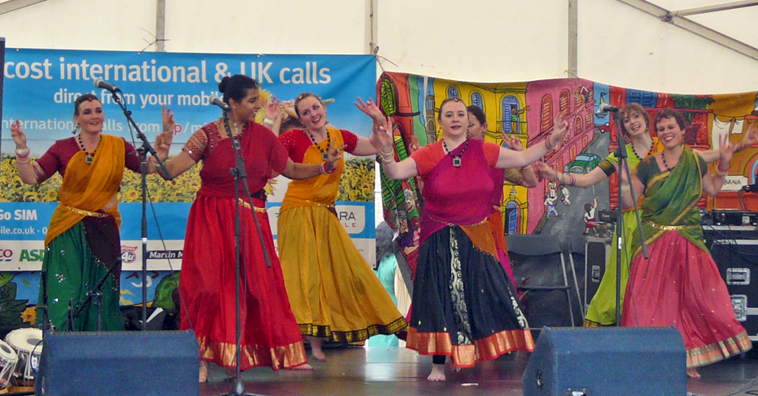 Swaryatra danced and sang their way through Bollywood numbers Old School and modern on the Garden Stage on the Saturday afternoon.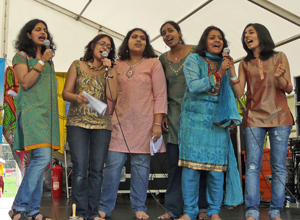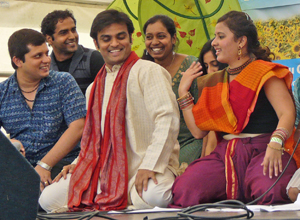 Left <<<: Swarayatra.
Right >>>: Swaryatra.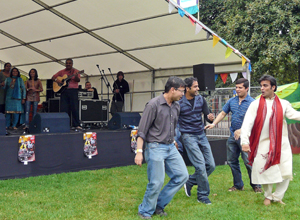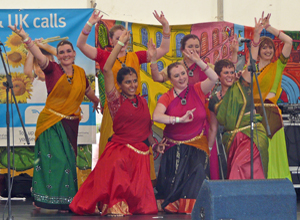 Left <<<: Members of Swaryatra warm up by dancing to in front of the Garden Stage.
Right >>>: Swaryatra's session ended with a big group kneeling and singing..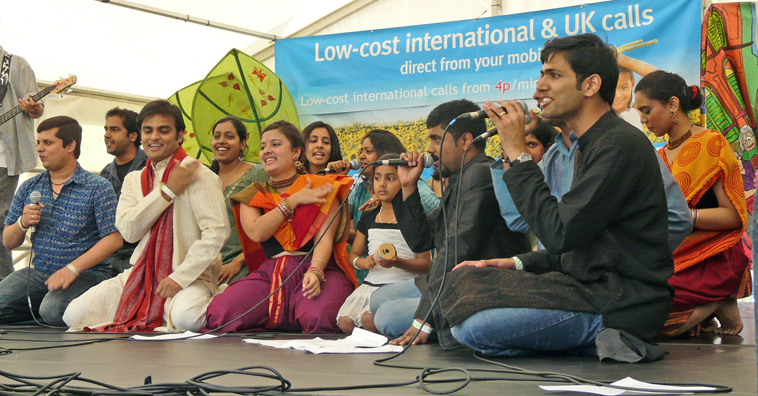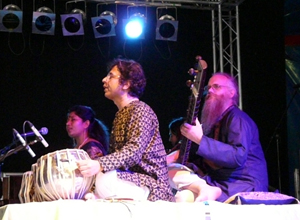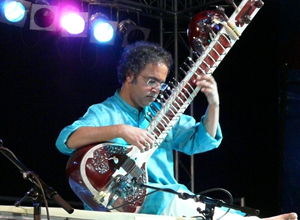 Left <<<: Sabri Ensemble accompanying a screening of "Shiraz (1928)" on Sunday.
Right >>>:Shubendra Rao playing in the Big Top on Saturday.
Sarvar Sabri brought together a group of musicians to perform his cross-cultural score to accompany the silent classic "Shiraz (1928)" about the building of the Taj Mahal. "Shiraz" is one of a trilogy films by German director Franz Osten working in collaboration with Indian actor and producer Himansu Rai.

Last year's performance accompanied the epic "Mother India". These shows are becoming a highlight of the Edinburgh Melas and also offer a chance to sit down and chill out from the more lively activities.

The Sabri Ensemble's web site >>>
Shubendra Rao's web site >>>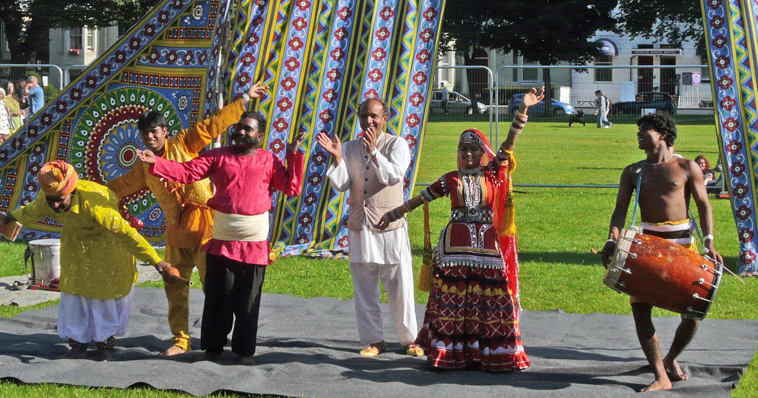 The Jaipur Kawa Circus performed traditional circus acts on the Saturday afternoon, culminating in a spectacular finale in which a young man performed balancing acts on a pole supported round the waist of his compadre.

Kawa Music, founded by Hameed Khan "Kawa" in the year 2000, is dedicated to promote the music and all other forms of performing arts of the North India particularly from Rajasthan. You can see pictures of the Jaipur Kawa Brass Band on Page Three of Leith and North's coverage >>>.

In September 2007, Kawa Music teamed up Alessandro Maria Torboli, Hervé Vital and Hameed Khan "Kawa" to present Kawa Circus. This special creation celebrates the street performers of India, arguably the bearers of one of the most ancient mystical and magical circuses for centuries.

Jaipur Kawa music web site >>>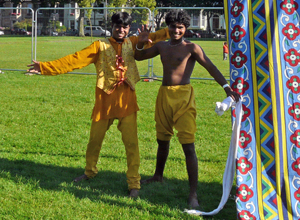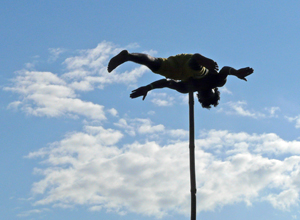 Left <<<: Two Jaipur Kawa Circus performers.
Right >>>:Spinning on a pole high above Leith Links.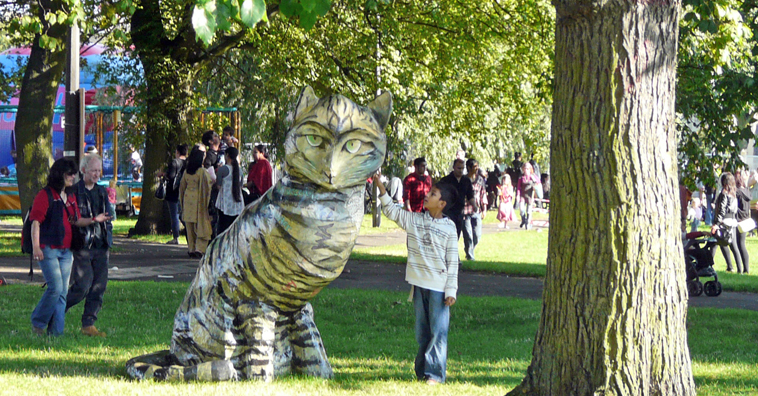 Pictures of Pif Paf's show Trunk and more at Edinburgh Mela 2010 on Leith & North >>>
Edinburgh Mela web site >>>
Pulse of the Place on MySpace >>>