Leith & North: Please email any news items to: news@leithandnorth.org.uk
Leith Theatre: A great arts venue - in the Heart of Leith?

Leith Theatre Trust has been set up to get the beautiful old theatre complex, in the Heart of Leith, opened up again, to be used by the people of Leith, as it was always intended to be. Leith Theatre closed its doors in 1983. It is on the junction of Ferry Rd, and North Junction St, and is part of the crescent fronted building behind Leith Library; it stands to the right of the Thomas Morton Hall, used as a Polling Place during elections.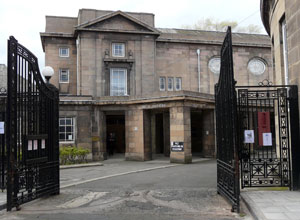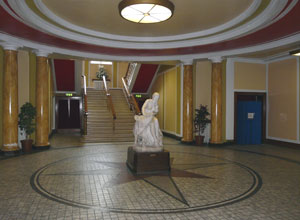 Left <<<: The left entrance from round Leith Library
Right >>>: The foyer which greets visitors.
Leith Theatre Trust (in tandem with the Cockburn Association,) have started a consultation process to remind Leithers of the potential of the building - which has a reception room used for wedding ceremonies upstairs - for theatre events, dance, and arts shows, but also political conventions, business events, socials and landmark events such as weddings. Themes that have emerged from responses to consultation already are the importance of local control, accessible pricing for events, sharing of facilities (toilets, basically,) with users of Leith Library, and the benefits of a cafe.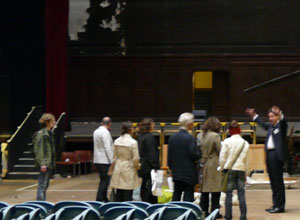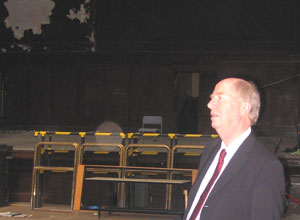 Left <<<: Philip Neaves showing a party the theatre
Right >>>: Malcolm Chisholm, Edinburgh North & Leith MSP


A series of consultation events took place on Wednesday April 22nd. Throughout the day, parties were shown round the old theatre, and invited to imagine how it could look, and how the space could be used. The Theatre has a capacity for 1500, though we understand the Trust views 700-800 as the optimum audience. Leith Theatre, in size, is midway between the beloved, but monarchically named Queens Hall and Kings Theatre. After the tours, presentations were given by Nicola Walls of Page/Park architects who are leading the design team for the Options Appraisal to be carried out by the end of 2009.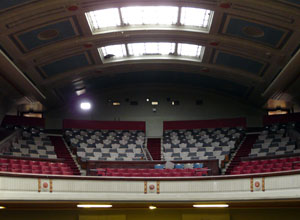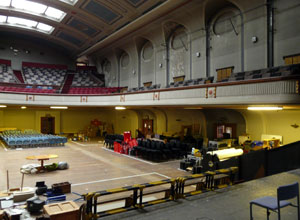 Left <<<: The grand circle.
Right >>>: View of the right wing of the theatre..


One very exciting idea, is to create a plaza to the right of the Theatre and Library which would run down to North Junction St, and create a public space that would reach from the street, past the Leith Muriel and up to the theatre. This could create a meeting space for all sorts of performances, and serve to invite people into the theatre. The current stage is very high and does not encourage intimacy between performers, so it could be replaced by a series of moveable platforms; these could offer greater flexibility for different types of event.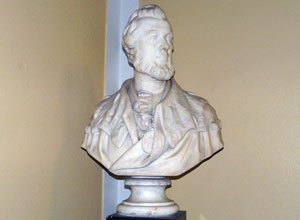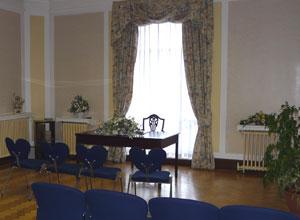 Left <<<: Bust of William Lindsay former Provost of Leith which stands in the foyer
Right >>>: The reception room, upstairs, where generations of Leithers have wed.


The next phase is for the Cockburn Conservation Trust working with Leith Theatre Trust, to carry out an "Options Appraisal" exercise; this will focus on the refurbishment and re-opening of the Theatre and the surrounding complex. This is scheduled for completion in December 2009. The investment needed to get the building repaired and refurbished is estimated to reach the £5,000,000 mark.Leith & North reckons that Leith Theatre along with Leith Custom House, is a fine building crying out to be opened to the community and used once again.

Leith Theatre was gifted to the people of Leith, by Edinburgh as a thank you for agreeing to the Union. It is presently owned by City of Edinbvrgh Council. You can read much more about the history of Leith Theatre, and its future, on the Leith Theatre Trust web site.

Leith Theatre Trust web site >>>
Cockburn Conservation Trust web site >>>
Page/Park architect's studio web site (built in Flash) >>>