Leith & North: Please email any news items to: news@leithandnorth.org.uk
Stockbridge Village Festival 2008: Keeping it local with a great day out in the heart of Stockbridge

Stockbridge and Inverleith Community Council web site >>>
Prestancia Events web site >>>
Stockbridge & Inverleith Community Council, with the help of Prestancia Events organised the 3rd Stockbridge Village Festival. The event featured a series of live bands performing inside the beer tent, a mini funfair for children, a talent contest (which we missed,) a wide variety of stalls selling everything from contact lenses to felt gifts, a LOT of food, plenty of second hand goods, and an impressive array of musical performers.
continued on Leith & North >>>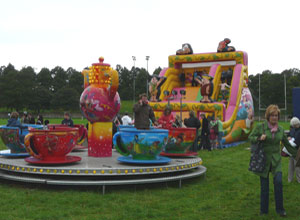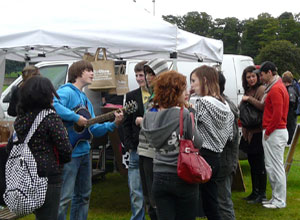 Left <<<:
View of stalls with Elgin Terrace in the background

Right >>>:
Seimi Rowan entertains his friends.
The event was held on Saturday, September 6th and was packed with families with small children and many young residents from the area.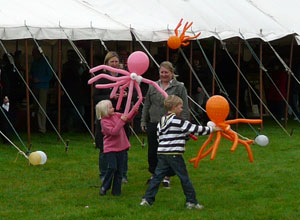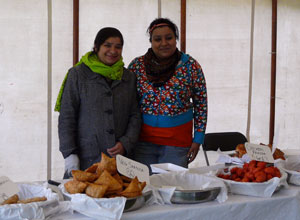 Left <<<: Fun with octopus balloons
Right >>>: Mrs Unis' famous Indian finger food to takeaway at its very best.


Local retailers such as Herbie's and The Store sold delicious hot food outside, and in two marquees, a wide range of retailers and entertainers displayed their wares.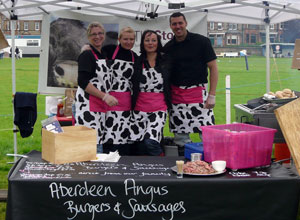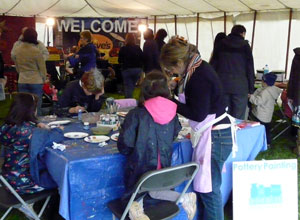 Left <<<: The staff of The Store.
Right >>>: Children having fun painting with Doodles Ceramic workshop.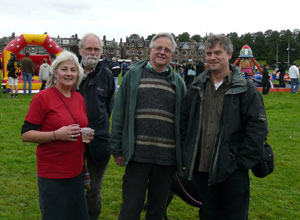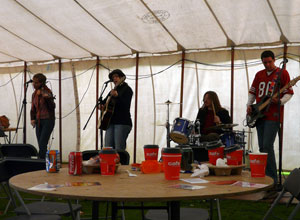 Left <<<: Members of the Stockbridge and Inverleith Community Council.
Right >>>: Folk rock group Sabai in performance.
continued on Leith & North >>>
Stockbridge and Inverleith Community Council web site >>>
The Store >>>
Mrs Unis Spicy Foods web site >>>
Doodles Ceramic Workshop web site >>>
Sabai on MySpace >>>